"Powder coating" is a type of coating that is applied as a loose, dry powder. Unlike conventional liquid paint, which is supplied by means of a evaporating solvent, powder coating is usually applied electrostatically and then cured under the influence of heat. The powder may be a thermoplastic or thermosetting polymer. Usually used to create a hard finish that is harder than traditional paints. Powder painting is mainly used for coating metals, such as household appliances, aluminum profiles, drum components, and car and bicycle parts. Newer technologies allow powder coating with other materials, such as MDF (medium density fiber), using a variety of methods.
To properly prepare and secure a variety of metal materials, powder coating is often used. Choosing this technique is very profitable because it has many advantages. All defects and inaccuracies that remain after processing are hidden under the applied layer of varnish. What's more, such coatings will be resistant, among others to high temperature (therefore they will work in hot environments), corrosion and rapid degradation of the surface and other possible damage. We offer professional powder coating of elements with a maximum height of 2 meters, a length of 3 meters and a width of 1.5 meters. Our specialists approach each project individually, precisely and correctly performing the task. We carry out this painting method quickly, on time.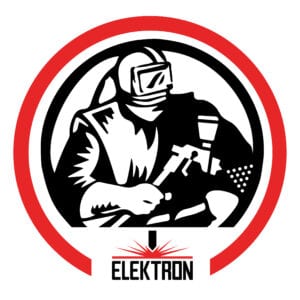 We have a modern machine park and branded devices of the highest class. That is why we are able to ensure quick execution of orders while maintaining the highest quality and 100% repeatability of the final result. Our powder paint shop is adapted to painting elements of various shapes and sizes. We are happy to undertake complex orders that require extensive knowledge and extensive experience.
The employees of the company are highly qualified professionals who constantly train and expand their competences to carry out your orders even more efficiently. Thanks to the optimization of service costs, we are able to offer competitive rates. We offer attractive discounts and preferential conditions for regular business partners.
The Elektron powder coating shop is located near the town of Krosno. It is easy to reach us from nearby larger cities – the favorable location allows us to carry out orders for clients from all over the province. However, we do not limit ourselves to the nearest cities, implementing projects for large enterprises from all over the country.
Professional powder paint shop
Powder coating is a complicated process that requires a professional approach. From the very beginning, you should be very careful when choosing the right paint. The selection of appropriate measures guarantees that the obtained surface will meet the expectations in 100% and will last for a specified period of time.
We can choose among other paints with gloss, matte or satin. Powder coating allows for both perfectly smooth and rough surfaces with various textures. We also have paints with increased resistance to various chemicals and negative environmental conditions. In each case, we choose the preparations and the method of work in such a way as to obtain the most benefits for the client – in terms of functionality, aesthetics and finances. An important aspect is also the fact that powder coating is a process that does not adversely affect the natural environment.
Podkarpacie is a region where we have successfully completed many projects and have gained a leading position. On request, we will provide a free valuation and help in the best possible design development. We offer both industrial-scale powder coating and single-unit coating.
Our services are used by companies from the furniture, automotive, construction and many other industries.