ELEKTRON  provides services in laser cutting, sheet metal bending, welding, drilling and threading. We have professional knowledge because we continuously improve. Therefore, our experience has helped us to solve the most difficult problems in past projects.
The ELEKTRON company has been a modern company developing on the market in the field of metalworking since 2010..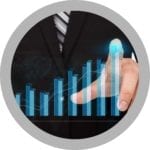 We have over 60 experienced staff that enable us to provide higher quality services.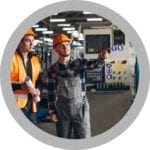 The plant intended for metalworking
On average, we implement 35 projects per month
Thanks for modern devices that we have (such as TRUMPF L3050 5KW) and specialized, experienced staffs so we perform professional in laser cutting.
WELDING STRUCTURES, STEEL AND ALUMINUM
Thank for the advanced equipment that we have. Allowing us to do professional MIG / MAG welding in aluminum and other metals as well as experienced and expert staff working with us.
The combination of modern presses, advanced dies, stamps and experience of our employees gives excellent results in the form of professionally made blending processing of various sheets.
METAL PROCESSING SERVICES
We not only have a qualified, specialized staff but also modern machines and innovative technologies. All this, combined with the organization of work at the highest level and logistics facilities, allows us to carry out even the most complex orders.
DRILLING AND THREADING HOLES IN METAL
Thanks for the competence of our team and advanced machinery facilities, our company can offer professional services in metal drilling and threading. Drilling deep holes in metal is machining of material consisting of cutting with a drill.
To properly prepare and secure a variety of metal materials, powder coating is very often used. Choosing this technique is very profitable because it has many advantages.
A large part of the equipment and tools we use every day in our homes and industries due to professional metalworking.
LET'S TAKE COOPERATION! Are you looking for a contractor dealing with mass metalworking? You've come to the right place! Our company has large processing capacity and we are eager for all cooperation. Contact us!